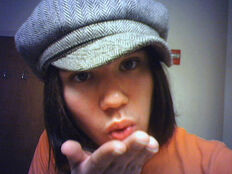 "Depend on no one else to give you what you want"

About us...

Destiny's Child Wiki is a collaborative encyclopedia designed to cover everything there is to know about the American R&B girl group Destiny's Child. This include its members, songs, albums, producers, writers, awards, nominations, tours and much more! This wiki is a fan-created site, which means anyone is free to edit in order to improve the content. You can join the wiki NOW or (if you have an account) log in. Members get no ads!



529 edits to 33 articles since January 10, 2013.

Vids, Vids, Vids

04:00

Destiny's Child - Say My Name

Get the My Wikia App!
With Wikia's official flagship app, My Wikia, you can search for communities and add them to your home screen and read constantly evolving, deep content in a customizable format.
DOWNLOAD NOW FOR FREE!

Help us!

Destiny's Child Wiki needs your help! Show us that you are a true fan creating a song page for the wiki:


Ad blocker interference detected!
Wikia is a free-to-use site that makes money from advertising. We have a modified experience for viewers using ad blockers

Wikia is not accessible if you've made further modifications. Remove the custom ad blocker rule(s) and the page will load as expected.